Come Visit Us at PAX West!
Gearing up for PAX West this weekend? So are we! Here are a couple of ways to add some GeekGirlCon to your PAX plans:
The GeekGirlCon Booth
This will be the SIXTH year GeekGirlCon has had a booth in the PAX Diversity Lounge. We'll be there all weekend long, so plan some time to stop by and get your DISCOUNTED passes, shop our merch, or just say hi! Open daily from 9:30 a.m. to 6:00 p.m., the Diversity Lounge is a laid-back, inclusive space where you can discover a ton of nonprofits that support underrepresented areas of geekdom.
The Golden Ticket
Yep, we're bringing back the Golden Ticket scavenger hunt for its third year! You could win fabulous prizes by finding one of our Golden-Ticket-holding GeekGirlCon staffers. Keep an eye on our Twitter each day of PAX for hints on who to look for when and where. Once you find a staffer and get your ticket, take it to our booth in the Diversity Lounge to claim your prize!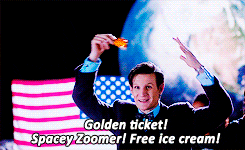 Have a great time; we'll see you there!
Related Posts
Caitlin Foskey
"Rock On!"