Cook, Eat, Watch, Read: The Media of Food
Is there anything more ripe for geekiness than food? It's both the simplest, starkest element of our lives – necessary to our very survival – and the most lush, decadent pleasure. Somehow – for me at least, and, I suspect, for all of the other eager consumers of food and food media – the omnipresence of food somehow makes it less prosaic rather than more so, an empty plate (so sorry…) on which we can heap our artistry and desire, our insecurity and joy, often in equal measure.

I've been obsessed with food for as long as I can remember. I love the TV shows – Salt Fat Acid Heat; The Great British Baking Show; Barefoot Contessa; Ugly Delicious; Chef's Table. I watch the movies time and time again – Eat, Drink, Man, Woman; Tortilla Soup, Jiro Dreams of Sushi, Chocolat, Mostly Martha, Like Water for Chocolate, Babette's Feast. I devour the books – Blood, Bones & Butter; Tender at the Bone; Heartburn; Alice, Let's Eat; How to Cook a Wolf. I listen to the podcasts as a soundtrack to my day – Radio Cherry Bombe, the Bon Appetit Foodcast, The Splendid Table. I zone out to the YouTube videos – Rosianna Halse Rojas' Backburner series, My Drunk Kitchen, endless mukbangs.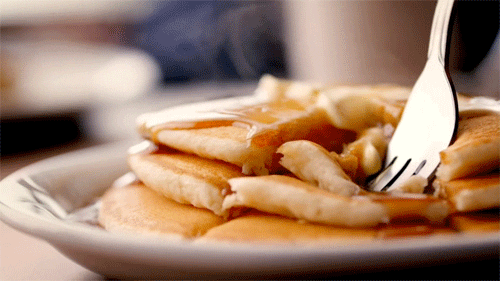 And this is by no means an exhaustive list. Food is everywhere, and so is media to analyze it, explore it, explain it, celebrate it. Whether you like competition shows, or movies featuring long, lingering scenes of food preparation, or videos of people eating every flavor of Cheesecake Factory cheesecake in one sitting, there's a niche for you. If geekiness is, at its core, wholehearted participation in a particular area of fascination, then food provides endless opportunities for passionate, geeky obsession.

For me, there is something inherently calming and satisfying about food media. At its best, it replicates the complete sensuous joy of a delicious meal, the just-right feeling of eating the food you've been craving for so long.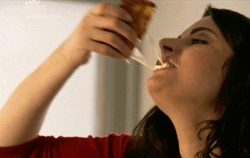 But the inherent satisfactions of food media are also balanced by the complicated relationships we each have to food itself. In Rosianna Halse Rojas' gorgeous and thoughtful "Backburner" series of YouTube videos – in which she films herself cooking and eating from different cookbooks over a period of several months – food is a conduit for complex feelings of gluttony and overindulgence, fraught body image, control and restriction. It is a map of her emotional state, her time in the kitchen reflecting the extent to which she is or is not able to nurture her body and mind. At the same time, food is joyful, playful – an escape and a comfort.

My favorite food media jumps wholeheartedly into this uncomfortable dichotomy. Food as sustenance, food as destruction. Food as, ultimately, a reflection of us and all of our deepest, strangest, basest needs. And in this passionate, geeky way, consuming media about food mirrors the consumption of food itself, and all the wonderful, difficult, and wholly human emotions that conjures within us.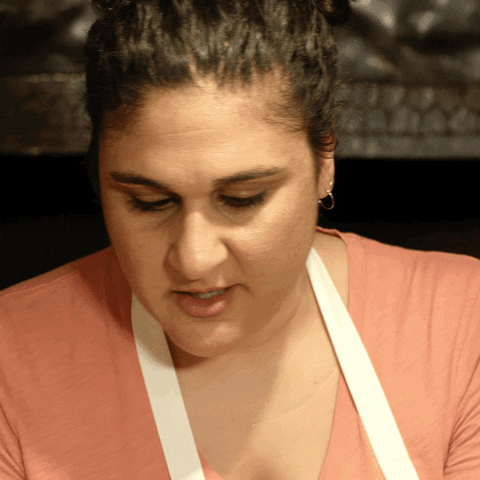 Related Posts
Hanna Hupp
"Rock On!"