Panel Preview: Step Up Your STEM Game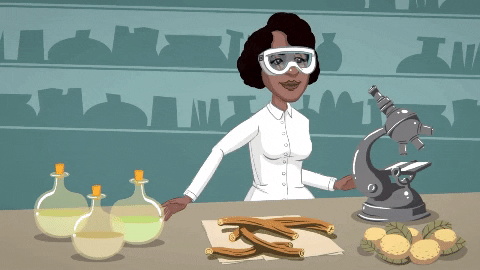 Science geeks, this one's for you! From astronomy to robotics, GeekGirlCon'19 will be packed with great discussions by some of the leading minds in STEM. Want a sneak peek of what we have in store? Check it out:
Stargazing Cylons and Cosmic Quidditch: The Real Astronomy of Made-Up Worlds
Astronomy has always been a powerful element of science fiction and fantasy, from offering linguistic inspiration (e.g. the stellar names in Harry Potter) to creating a world-impacting anchor point (e.g. the season-dictating planet orbits in Game of Thrones). Join our discussion of astronomy's impact across fandoms and the connections between these narratives and modern research.
The Science of SciFi
Could we bring dinosaurs back to life? Will we ever make contact with aliens? Will robots take over the world? In this panel, we will explore the links between scientific research, science fiction, and the lessons that each can learn from the other. While keeping scientific concepts accessible, we will discuss the advances being made in fields portrayed in SciFi media.
Engaging & Empowering Girl Geeks in STEM
How do we bring more women and other underrepresented people into STEM? How do we create an environment where they not only learn, but thrive and feel comfortable speaking up and taking charge? Join an all-female panel of three college faculty and their MESA director in an interactive discussion as they share lessons learned from leading a National Science Foundation grant and recruiting, motivating, and supporting STEM-reluctant students.
Women in Hardware: How Can You Be One?
Are you looking to get into hardware? Very few universities offer degrees in designing 3D laser printers, 3D printing, circular economy, interactive toys, optical mice, robots, or even medical devices. Join us for a discussion of our journeys into hardware and find out how you can join this field as well.
An All-Girls Robotic Experience
The Bearded Pineapples, a world-class robotics team, have come to answer questions about the FTC robotics program! Come see anthropomorphized fruit squabble as we answer questions (and chat about our team name)! Topics include our experiences as an FTC Robotics team, what we enjoy the most, and the skills we've learned along the way.
---
Curious what else we've got planned? Check out our GGC'19 schedule. Still need to buy your passes? Get them now!
Caitlin Foskey
"Rock On!"