Staying Productive While You Stay Home
We all have friends who seem to have already organized their closets, deep-cleaned their apartments, and picked up a new hobby or ten while stuck at home. But if you're finding yourself in the opposite boat—the one where you keep meaning to get things done but you end up sitting on the couch scrolling through Facebook instead—me and my ADHD brain can empathize.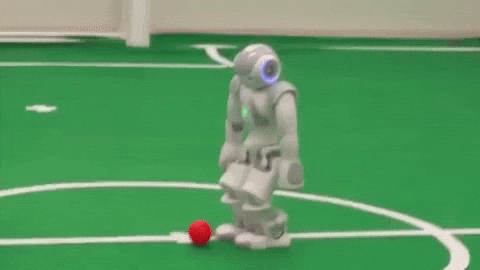 Here are a few systems I use to help me get from wanting to do something to actually doing the thing.
Visual lists: I like to print out cute weekly chore charts with my daily to-dos on them and then mark off my achievements with stickers. The visual reminder, paired with the sense of accomplishment I get as the stickers accumulate throughout the week, helps keep me on track.
Timers: I like to set a timer for 20-30 minutes of active, distraction-free working time, then 10-15 minutes of dedicated nonsense time, where I can pull out my phone, check up on social media, or just go bother the dog.
I repeat this pattern until the work is done. Having time built into the routine to relax makes it much easier for me to stay focused during the active-working chunks, and the timers help me reduce the urge to turn that 10 minutes of downtime into 4 hours of distraction.
Accountability: AKA the "phone a friend" option. If self-motivation isn't working for you, reach out to a friend and ask for help. Either they could text you at certain times to ask for progress updates, or you could send them nightly recaps of what your daily goals were and how you did with them. You can even team up and make the accountability a two-way street where you both support each other's objectives.
Soothing the "Shoulds:" Confession about my ADHD life: A lot of my to-dos never actually get done. I can spend an entire day willing myself to go do something and then go to bed without ever having done it. I have a lot of shame around this aspect of my functionality. It's easy to equate productivity with self-worth and a lack of productivity with a lack of inherent value.
This can be further complicated when the to-dos that don't end up getting done are for my own benefit. Things like making nutritiously balanced meals, getting some kind of exercise, or connecting with friends and family.
But, here's the thing: Beating myself up for not taking care of myself is also not taking care of myself. Right now we are all experiencing collective trauma, and it's affecting how we think, how we act, and how we feel.
This final way of helping yourself be productive is to let go of what being productive should look like.
If you're a non-essential employee, did you stay home today?
If you had to go out, did you practice social distancing?
If so, congratulations—you were productive! Not only that, your actions helped keep both you and your community safe, which is something to be proud of.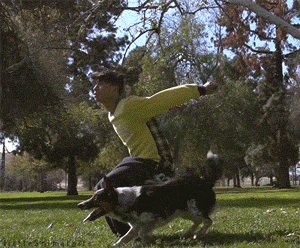 Maybe you didn't get to everything on your to-do list—or maybe your one to-do for today was to make a list, and even that didn't get done—but the more you shift your thinking away from the "shoulds" and their guilt-filled baggage and toward honoring the reality of being human in a global crisis, the better it will be for your mental, physical, and emotional health.
Need some resources to help with this process? Here are a few I like:
Headspace: my psychiatrist first recommended this guided-meditation app to me because, while meditation is scientifically proven to have all kinds of benefits—especially in times of high stress or anxiety—I am easily distracted and bad at sitting still without support.
Although the app is subscription based, they've made some of their meditations free to use during this time of crisis.
The Nap Ministry: Founded by Tricia Hersey, the always-encouraging Nap Ministry views rest as a form of resistance, reparations, and liberation and believes it can also be a tool for community healing. In addition to checking out their website, you can also follow them on Instagram and Facebook.
F*ck That: An Honest Meditation (note: this guided meditation contains frequent swearing and may not be suitable for younger listeners): Sometimes I'm not in a place to accept the sincerity of Headspace's meditations. Sometimes I need someone to remind me that many of the things I tend to panic about are relatively minor, and I need them to do it in a soothing, expletive-laden tone. That's where this meditation comes in.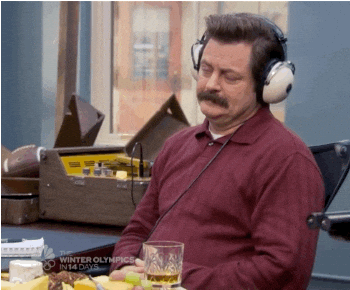 Remember, the point of these Stay-at-Home orders isn't to give you the time you need to learn a new language or finally write that novel you've been planning. It's to keep us all as safe and healthy as possible. So, whether you use this time to accomplish everything you could ever hope to or you just break your personal record for refreshing Instagram (only me?), as long as you practice safe social distancing while you're doing it, you're a success, and you should be proud of yourself.
Stay safe out there!
Caitlin Foskey
"Rock On!"